HEADS Training can provide your organisation with a range of Moving and Handling Training courses. We offer a 1 day fully accredited course that covers moving people safely, as well as an awareness raising 1/2 day course, please see the course content below:
Moving and Handling Training – 1 day accredited course
Date of our next course TBC  – 9.30am – 3.30pm ( lunch included) (£99.00 per person). To book a place please contact Hadrian School.
Principles and Practices of Moving People Safely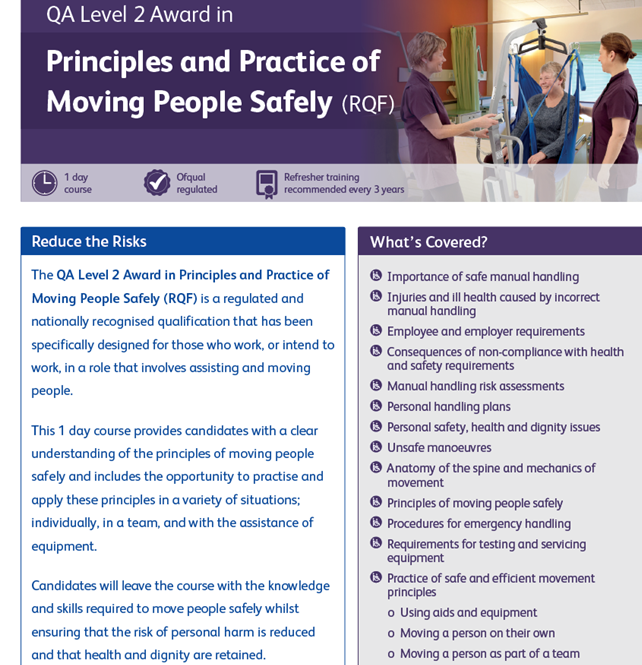 Awareness Training
We can also facilitate courses on demand like our 3 hours awareness raising course that we facilitate in-house, so if you have a specific training requirement around moving and handling please get in touch to see if we can meet your needs.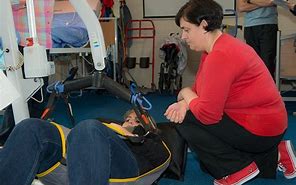 Our Awareness Training can cover what you require and can include the topics below:
Health and Safety Legislation
Spinal Awareness
Muscular Skeletal Injuries
Looking after yourself
The AAPEE System of safer manual handling
Base to Face safety check points
Object Handling Techniques
Understanding Disability
Methods of holding
Manual Handling aids and therapy equipment
Hoists and slings
The cost of the awareness raising session is £350 for the 3 hours, you can have up to a maximum of 12-16 staff.