HEADS Publications – on sale now!
Please visit the links to the left to view our on sale publications which include:
Confident Parenting – £95.00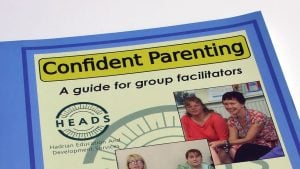 HEADS first award winning publication "Confident Parenting" is on sale for £95.00. Please see the link on the left hand side of this page for further information on Confident Parenting and also on additional publications.
Rebound Therapy Compendium – £195.00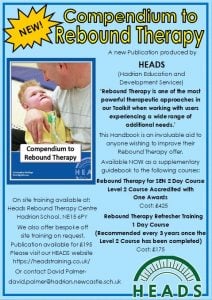 The HEADS Handbook provides a detailed set of Rebound Therapy Progressions for non-ambulant and ambulant users which we hope will inform and shape your Rebound Therapy offer.
A hardcopy of the handbook is available for £195.00 (if you attend the Rebound Therapy Refresher Course, you have the opportunity to purchase the Compendium at a discounted rate of £95).
Water Skills Toolkit – £95.00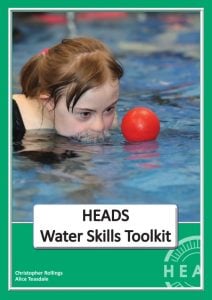 Hadrian School, in partnership with HEADS (Hadrian Education and Development Services), has developed this Water Skills Assessment Tool after years of training and refinement of the Halliwick method of swim instruction. This document helps bring structure, purpose and direction to pool sessions, as well as promoting independence and fun in the water for all users regardless of ability.