HEADS new Compendium to Rebound Therapy is available now to purchase.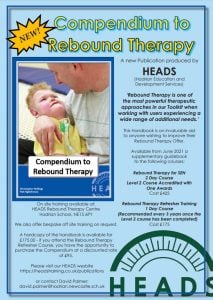 Rebound Therapy is one the most powerful therapeutic approaches in our Toolkit when working with users experiencing a wide range of additional needs.
It promotes physical wellbeing, it nurtures relationships, it develops communication, it connects the previously unconnected and it is fun and motivational.

This HEADS Rebound Therapy Model is inspired by the ground breaking work of Mr. Eddy G. Anderson (The Godfather of Rebound Therapy). His vision, his knowledge, skills and adaptations run throughout the HEADS Model.

This HEADS Rebound Therapy Model adds in a little background detail of how Rebound works and how we can apply the powerful effects of vibration to literally change the lives and expectations of users. It signposts the reader to research and further reading and does not attempt to provide definitive answers to complex physiological questions. This HEADS Handbook is a compendium to Rebound Therapy and does not replace the need for delegates to attend an accredited Rebound Therapy Course prior to using this resource.

Rebound is a Therapy for Life, from infancy to adulthood, and I hope by sharing our journey with you we can empower you to make a difference to the lives of those in your community.

The HEADS Handbook provides a detailed set of Rebound Therapy Progressions for non-ambulant and ambulant users which we hope will inform and shape your Rebound Therapy offer.
A hardcopy of the handbook is available for £175.00 (if you attend the Rebound Therapy Refresher Course, you have the opportunity to purchase the Compendium at a discounted rate of £95).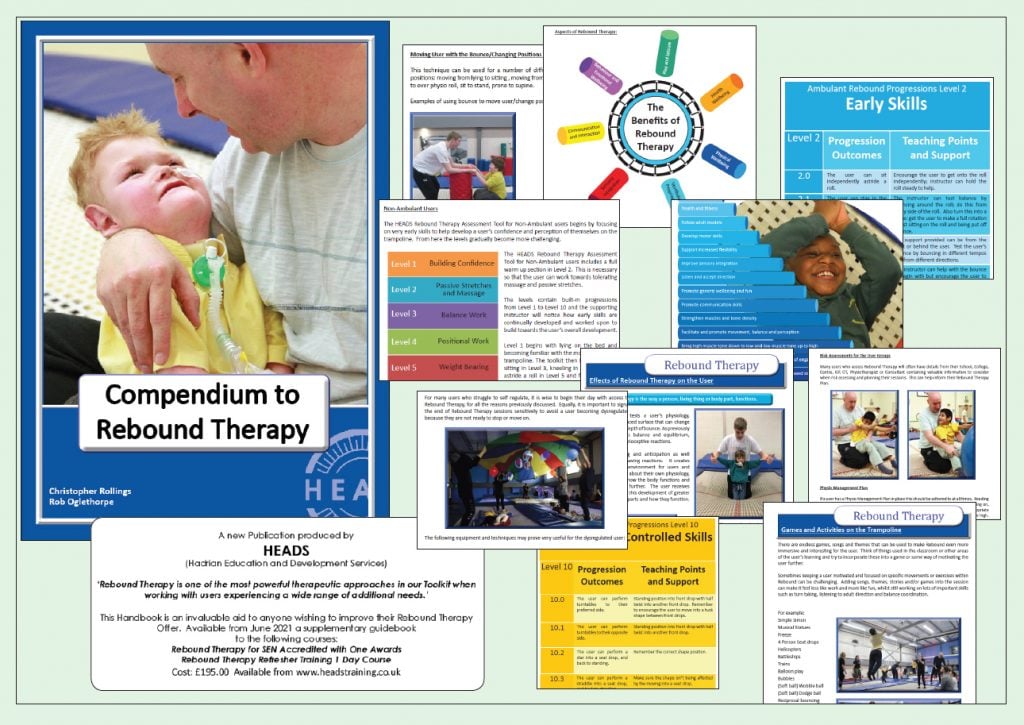 If you are interested in purchasing a copy please contact:
david.palmer@hadrian.newcastle.sch.uk
0191 2734440